Samsung's new handsets, Galaxy S6 and S6 Edge, which was unveiled at MWC 2015 last week has been pretty impressive but Samsung is not just going to stop there.
Two days ago, a twitter user upleaks sent out a tweet for  a new device SM-G890A. 
A user agent was also found on Samsung's website. There is no clue what device it will be  but it seems to line up with Samsung's Active series.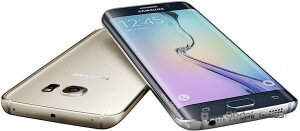 Samsung Galaxy S5 Active, had the model number as GM-G870A.
If it is a new device is Galaxy Active series, it will probably have different design than standard S6 to accommodate for the added dust and water resistance. The profile notes that the device will have the same screen as Galaxy S6, 1440 x 2560 Quad HD display. 
The new handset might come out this year. Subscribe to TheTechTerminus to stay updated with the latest news 😉