For you who don't already know, Microsoft Surface Book is essentially Microsoft's own laptop that is designed for Windows 10 platform. It is comparable to Apple's MacBook Pro series. Microsoft is releasing its own laptop to appeal for premium Windows users, and this is the first laptop that comes with full Windows hardware and software. Of course, with its first-ever premium laptop design, it offers so many exciting things that may lure the existing Windows users to switch into using this device, and who knows, it might also lure the users of Mac OSX to start using the Windows 10 platform.
Premium Price for Premium Specs
The Microsoft Surface Book laptops come in a variety of prices depending on the specifications that they offer, ranging from $1,499 – $3,199. Each of the devices is equipped with 3000×2000 display with PixelSense technology. The storage space provided ranges between 128 GB to 1 TB of SSD data storage, with Intel Core i5 – Intel Core i7 processor, 8 GB – 16 GB of RAM, and a dedicated graphic processing unit. This ensures that even the cheapest model of the Microsoft Surface Book will bring exceptional performance for all of your computing tasks. The hardware itself comes with Surface Pen, which allows you to draw or write anything directly to the screen.
Laptop and Clipboard Mode
The hardware aspect of the Microsoft Surface Book is designed to be as versatile as possible in carrying all the tasks depending on the user's needs. You can detach the screen of your Surface Book laptop and use the screen as a high-powered tablet device, or as Microsoft says it, like a clipboard. You can use it as a regular laptop in which you can type in comfortably like you usually use any other laptops. Or, you can keep the screen attached and rotate it to the back of the keyboard and use it like a book. With this mode, you can take the full advantage of the dedicated graphic processing unit that is installed within the Surface Book hardware.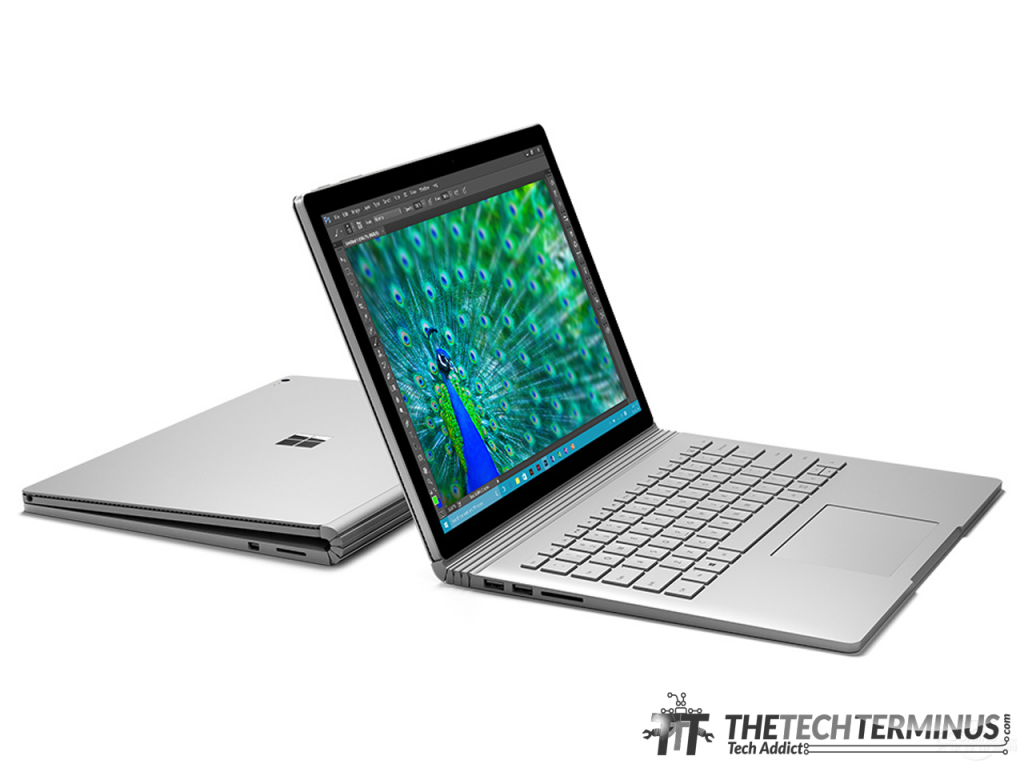 Designed for the Ultimate Multitasking
Microsoft Surface Book models are installed with superior hardware, which is supported by the latest technology available that allows you to multitask with ease. The models come with Windows 10 Pro operating system, along with 30-day trial of Microsoft Office software. This ensures the best multitasking capabilities that will allow you to complete your tasks faster. Besides, with the addition of Surface Pen, you will be able to interact directly with the screen to draw, write notes, and many other uses with ease. The main display is a touch screen with better than HD resolution and true-to-life color, and you can use the device for 12 hours of video playback without charging.
Other Features
What are the other features offered by the Microsoft Surface Book? The device is equipped with 5.0 MP front camera and 8.0 MP rear camera for HD video recording, along with Dolby audio speakers. Other than that, it is also equipped with various sensors such as a magnetometer, accelerometer, gyroscope, and an ambient light sensor.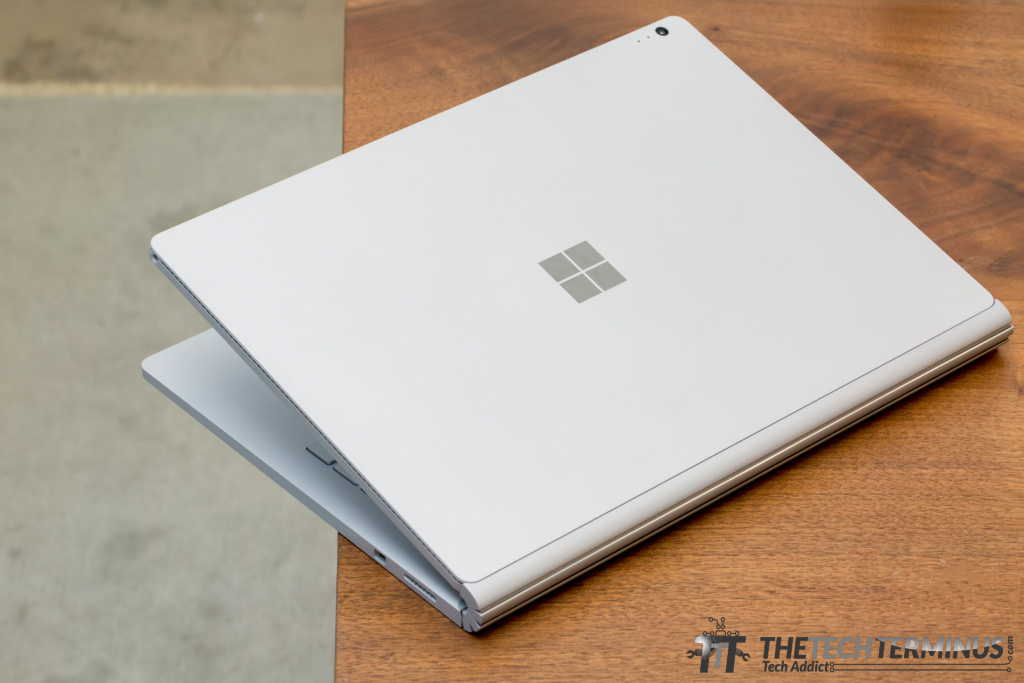 Conclusion
For the premium price, Microsoft Surface Book offers features that are often not available in the same Windows laptops of the same price range. It gives the premium, elegant, and modern feeling with its magnesium-based casing and the silver or metallic color. Moreover, it can give the convenience of a laptop and a simplicity of a tablet PC, all in one device. Overall, it provides great value for the price.